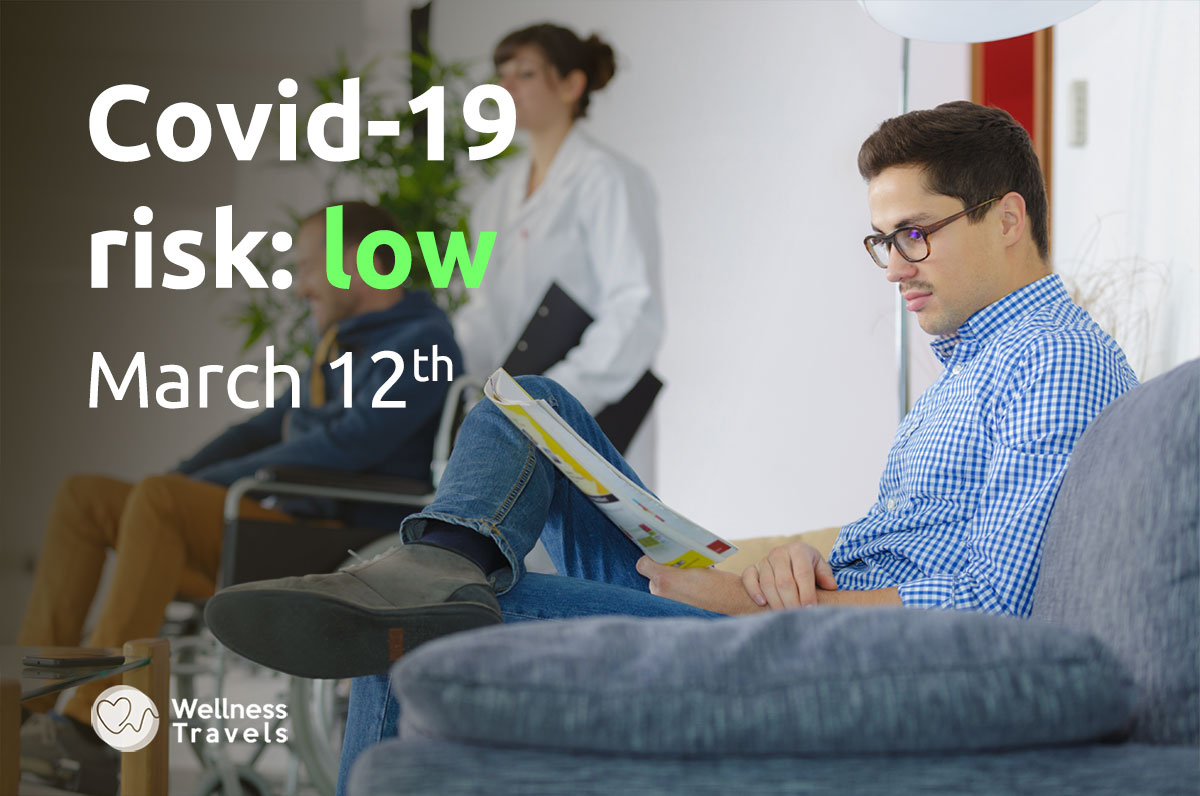 2020 . 03 . 12
Coronavirus Medical Travel Risk: Low
Our top priority is the health of our patients & team members. That's why we've decided to be completely transparent about the preventive measures we take & the possible risks involved (regarding Covid-19). We will be doing these updates at least on a weekly basis (and whenever situation / recommendations change).
Let's look at the country risk first:
# of cases in Lithuania: 6 (as of March 13th)
# of deaths in Lithuania: 0 (as of March 13th)
Restricted travel (if you are coming from these countries 2 weeks self-quarantine will be required): Iceland, Norway, Sweden, Denmark, The Netherlands, Germany, France, Italy, Spain, Austria (as of March 13th)
The virus-related risk is currently very low in the country. There are no major air travel hubs here & population density is much lower than the European average. Even so, the health authorities are taking preventive action (banning mass events, issuing travel restrictions, for example).
Risks related to air travel / medical tourism:
Flying a plane is no riskier than taking a bus, tube or a tram ride. Simply follow the guidelines issued by the airlines & their staff.
Medical travel is a lot different from the usual tourism, as you will not be doing much sightseeing or mingling with crowds of people. It normally goes as this:
you arrive to your destination, your travel managers take you either to the clinic or the hotel;
on the same or the next day you will have a consultation with the surgeon & additional tests will be carried out;
you will go undergo the desired surgery & will spend a night or two in the clinic;
you will be discharged (if the surgeon deems it safe) and your recovery will slowly continue in the hotel room.
Risks related to visiting our clinic:
Our plastic surgery clinic is not a place where people go when they feel flu-like symptoms. We have no GPs. Rather it's a place for specialised procedures (which are booked well in advance). Plus, the clinic takes the hygiene to whole another level (regardless if there is a virus or there isn't).
All being said, our patients should feel safe now. Should the situation change, we will inform you immediately through all channels available to us.
In the event travel recommendations change:
we will offer free rescheduling for future dates
cancellations will be made according to the current T&Cs (full refund if cancelled two weeks in advance; 50% refund if cancelled 1 week in advance)
Should you have any questions or concerns, do not hesitate to contact us 24/7.
Lastly, we recommend checking the travel recommendations issued by your governments:
For UK residents: https://www.gov.uk/guidance/travel-advice-novel-coronavirus
For Irish residents: https://www.dfa.ie/travel/
For Dutch: https://www.nederlandwereldwijd.nl/reizen/reisadviezen
For Swedes: https://www.swedenabroad.se/sv/om-utlandet-f%C3%B6r-svenska-medborgare/reseinformation/nya-coronaviruset/
Written by:
Gedas Kondrackis