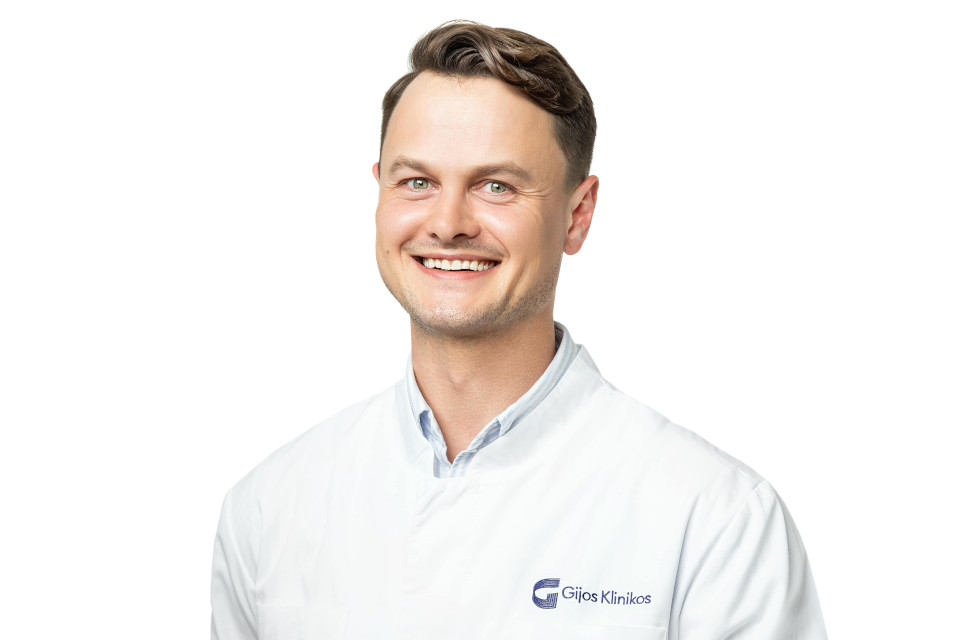 plastic surgery
Dr. Karolis Černauskis
Plastic surgeon Karolis Černauskis.
Specialization: breast surgery, abdominoplasty ("tummy tuck"), body contouring.
Areas of work: consultations, botulinum toxin injections, surgical operations: breast augmentation (with implants or the patient's own fat), breast reduction, breast lift, abdominoplasty, which can be combined with surgical treatment of hernias, liposuction, arm and thigh surgery, body contouring, upper eyelids plastic, plastic surgery after massive weight loss, and other operations.

Work and education
2009-2015 – Master of Medicine, Lithuanian University of Health Sciences;
2014-2015 – Internship at Šiauliai Republican Hospital;
2015-2020 – Residency at the Surgery Clinic of Kauno Klinikos of the Lithuanian University of Health Sciences, qualification in abdominal surgery;
2020-2022 – Vilnius University Santaros Clinic, Department of Plastic and Reconstructive Surgery, professional qualification of plastic and reconstructive surgeon;
Since 2022 – Doctor of Plastic and Reconstructive Surgery at Gijos Klinikos.
Internships, conferences, seminars
Every year I participate in scientific conferences and in-service training courses both in Lithuania and abroad.
Scholarly publications
Co-author of the article "The Importance of pelvic and para-aortic lymphadenectomy in endometrial cancer treatment and staging". Journal: Theory and Practice in medicine (2015);
Co-author of the article "How severe is moderately severe acute pancreatitis? Clinical validation of revised 2012 Atlanta Classification". World journal of gastroenterology (2017);
Co-author of the article "Safe liposuction: case presentation and literature review". Journal: Lietuvos chirurgija (2020);
Co-author of the article "TAP block in abdominoplasty: literature review". Medical Sciences;
Author and co-author of many other scholarly papers in Lithuanian and foreign scientific conferences.
The surgeon speaks fluent English and Russian.