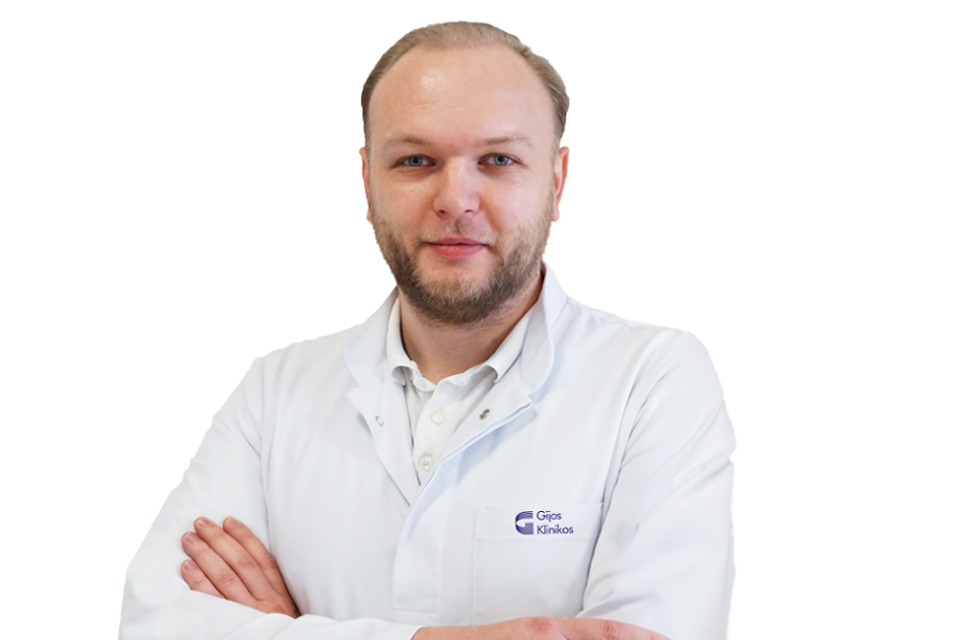 Abdominal surgery
Dr. Donatas Danys
Bariatric surgeon Donatas Danys, MD, PhD.
Highly experienced surgeon with more than 10 years of international experience already (see CV below). Dr Donatas' career focus is the improvement of bariatric operations. His focus area is operations of obesity with various gastric reduction operations such as aesthetic (bikini line) gastric sleeve surgery, gastric bypass, gastric plication and intragastric balloon.
First surgeon in Europe to perform a bikini gastric sleeve surgery;
Has over 10 years of laparoscopic surgery;
Master and innovator of laser proctology;
International speaker of more than 5 workshops in laser proctology.
Education at University
2003-2010 – Kaunas University of Medicine, General medicine;
2010-2015 – Vilnius University faculty of Medicine, Abdominal surgery residency;
Postgraduate positions: 2015 – 2019 PhD Vilnius University faculty of Medicine, Lithuania;
Medical License: Abdominal surgeon, bariatric surgeon, coloproctologist.
International practice
2012 – Helios St.Josefs-Hospital, Bochum, Germany;
2018 – Mayo Clinic, Rochester, Minnesota, USA. (2018-2020 Mayo Clinic ranked No.1 hospital nationwide by USA).
Workshops in bariatric surgery
2019 – Sleeve gastrectomy, Medera Hospital, Baku (Azerbaijan);
2019 – Workshop "Laparoscopic Upper GI Surgery" Ninewells Hospital and Medical School, Dundee (Scotland);
2019 – Workshop in RNY Gastric Bypass. AZ Jan Palfijn Hospital, Ghent (Belgium);
2020 – 1st Bariatric Summit, Istanbul (Turkey).
International Congress (2013-2020)
Amsterdam (Nederland), Viena (Austria), Milan (Italy), Seattle(USA), Turin (Italy), Cape Town (South Africa), Nice (France), Cleveland (USA), London(UK), St.Gallen (Switzerland), Berlin (Germany), Rome (Italy), Prague (Czech Republic), Mumbai (India), Madrid (Spain), Tallinn (Estonia), Polock (Belarus), Shiraz (Iran), Warsaw (Poland).

Awards
2015 – I place at "Laparoscopic skill tournament", Lithuania Minimally Invasive Surgery Society, Vilnius (Lithuania);
2019 – Best oral presentation, American Society of Colon & Rectal Surgeons Annual Scientific Meeting, Cleveland (USA).
Clinical Trials
2016 – Rifamycin for treatment of uncomplicated diverticulitis, phase II.
The surgeon speaks fluent English and Russian.