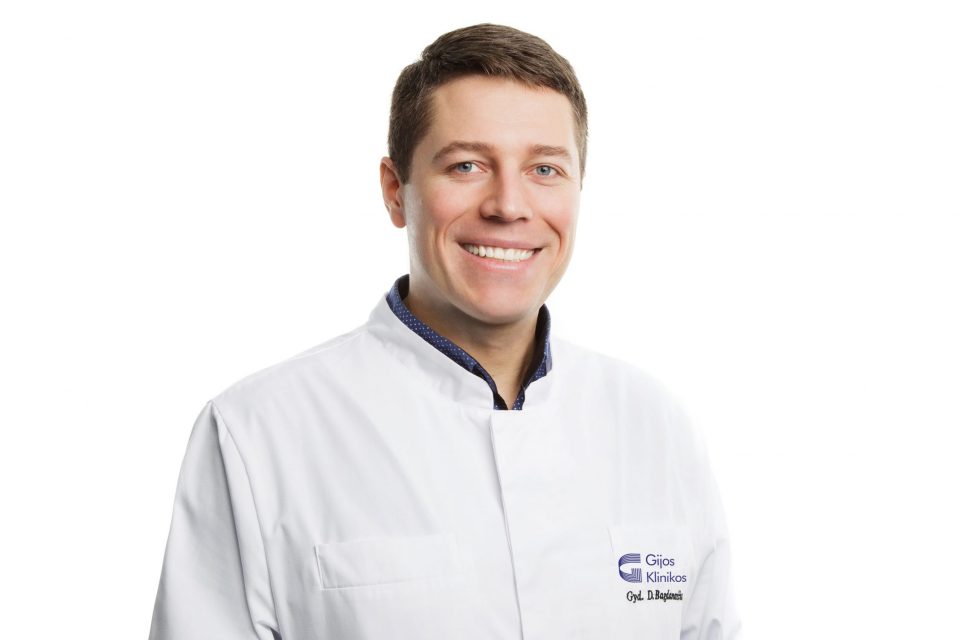 plastic surgery
Dr. Darius Bagdanavičius
Plastic surgeon Darius Bagdanavičius.
Dr Darius has done traineeships in Lithuania, Italy, Holland and Sweden.
He has +10 years of work experience and specialises in aesthetic surgery, as well as facial rejuvenation.

Professional & scientific career
2009 – graduated from former Kaunas University of Medicine (recently renamed to Lithuanian University of Health Sciences);
2009-2010 – medical internship at Republican Šiauliai Hospital;
2010-2017 – residency at the Lithuanian University of Health Sciences, Professional Certification in Plastic and Reconstructive Surgery;
2012-2018 – plastic and reconstructive surgeon at Grožio Chirurgija clinic;
2018-present – plastic surgeon at Gijos Klinikos.
Internships, training & courses
The Mentor Course in Professional Education, Lithuania – 2015;
Course "Motiva Reconstructive Surgery of The Breast", Lithuania – 2015;
Uma Jeunesse injection technique training on face aesthetics – 2015;
Congress of "World Union of Wound Healing Societies", Italy – 2016;
PromoItalia Practical training on: Tray life: PRP regeneration hosted by Valerio Matano – 2016;
Congress of "European Wound Management Association", The Netherlands – 2017;
"Plastic and Reconstructive Surgery in the 21st Century – Possibilities and Challenges", Lithuania – 2017;
The Successful Attendance and Completion of MotivaHybrid Masterclass hosted by Prof. Marcos Sforza, Lithuania – 2018;
B-Lite Master Class Workshop hosted by Dr. Jacky Govrin, Israel – 2018;
Beauty Through Science International Aesthetic Medicine Congress, Sweden – 2018.
The surgeon speaks fluent English and Russian.