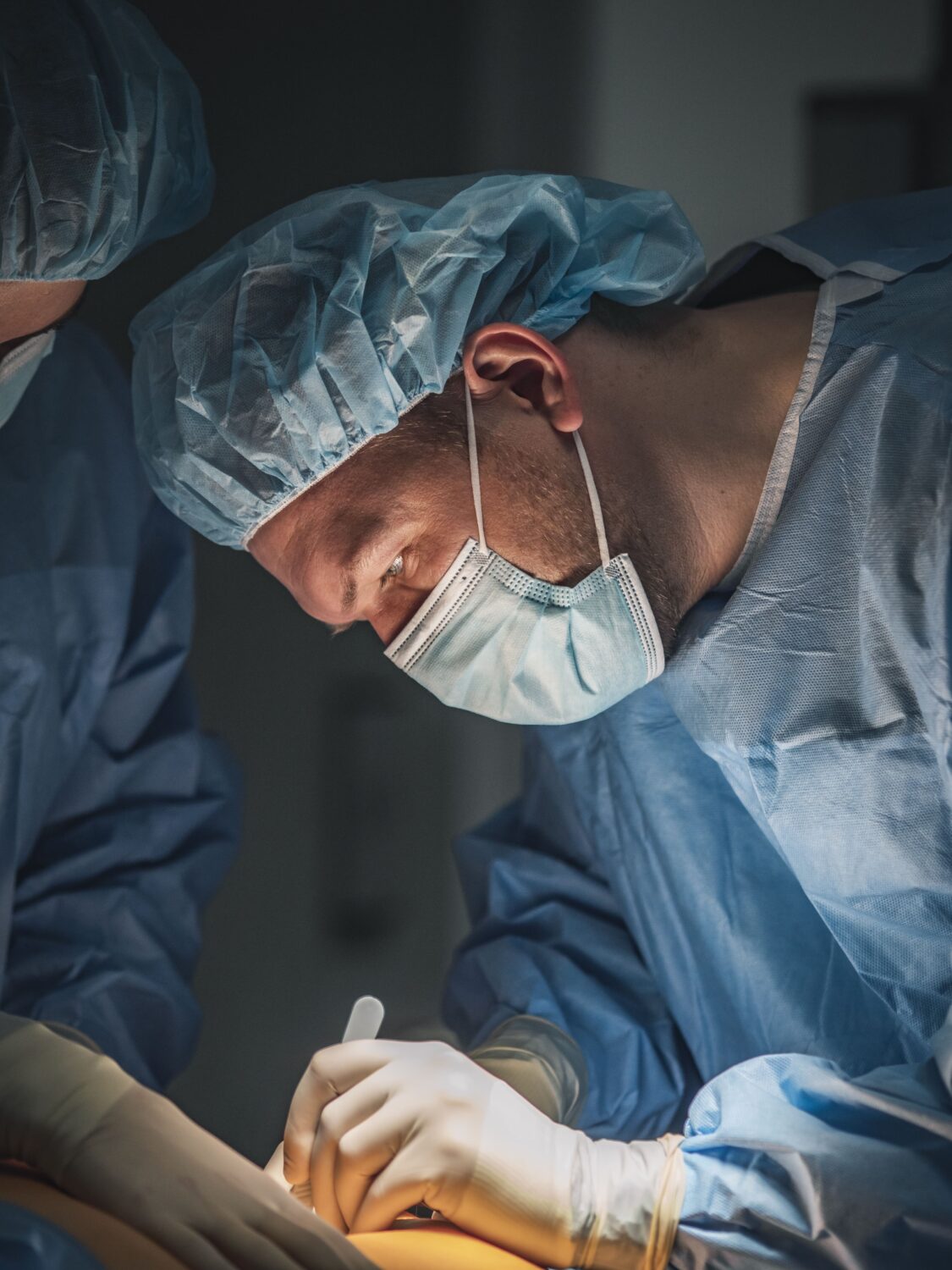 2021 . 02 . 02
Futuristic medicine is already at Gijos Klinikos
AESTHETIC (BIKINI LINES) STOMACH REDUCTION
Aesthetic (bikini line) stomach reduction surgery (Bikini Line Sleeve Gastrectomy) is performed laparoscopically (a minimally invasive procedure). During the operation, 4 small incisions are made in the abdominal wall: 3 of them in the bikini area and one in the navel area.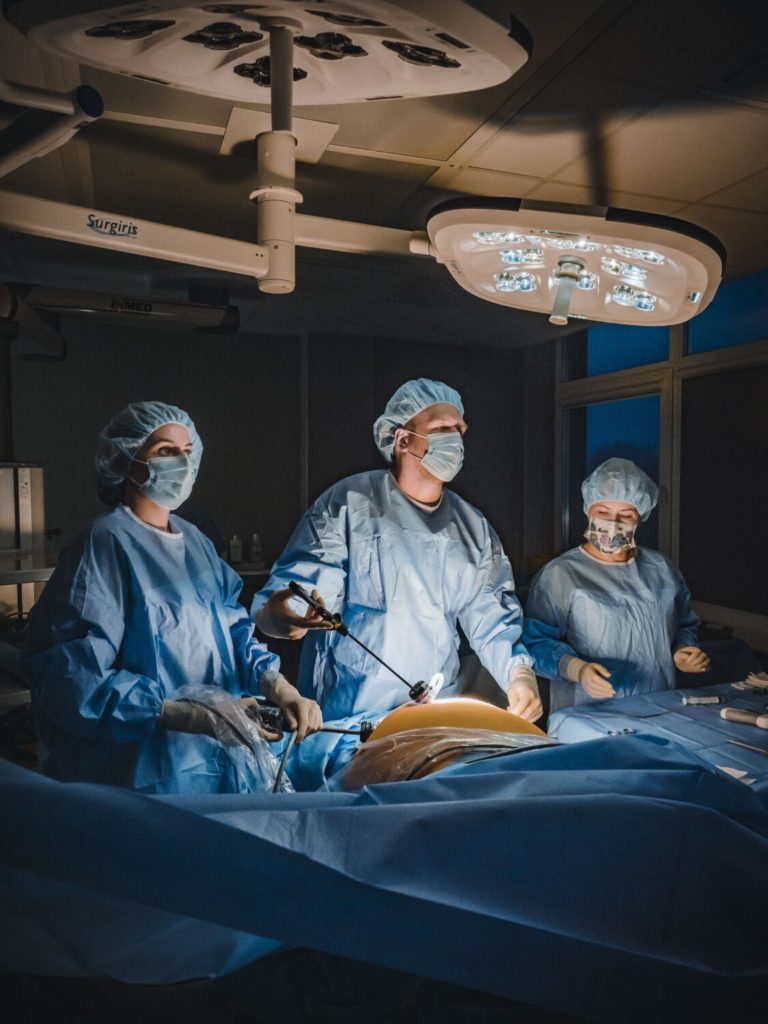 Aesthetic (bikini line) gastric resection is a modification of the currently most popular surgical operation for obesity – the gastric resection (Sleeve Gastrectomy). Doctor of bariatric (obesity) and abdominal (abdominal) surgery, Dr. Donatas Danys was the first in Europe to perform this type of operation at our very own "Gijos Klinikos".
During the operation, about 80 percent of the stomach is removed, forming a narrow stomach which is around the size and shape of a banana. Reducing stomach size limits the amount of food you consume. In addition, the procedure promotes hormonal changes that help to lose weight and alleviate overweight-related conditions such as: high blood pressure or heart disease, sleep disorders, diabetes, joint disease, and so on. This surgery can be performed on patients with a body mass index (BMI) of 35 or more, and on patients for whom diet and physical activity are not effective means of losing weight.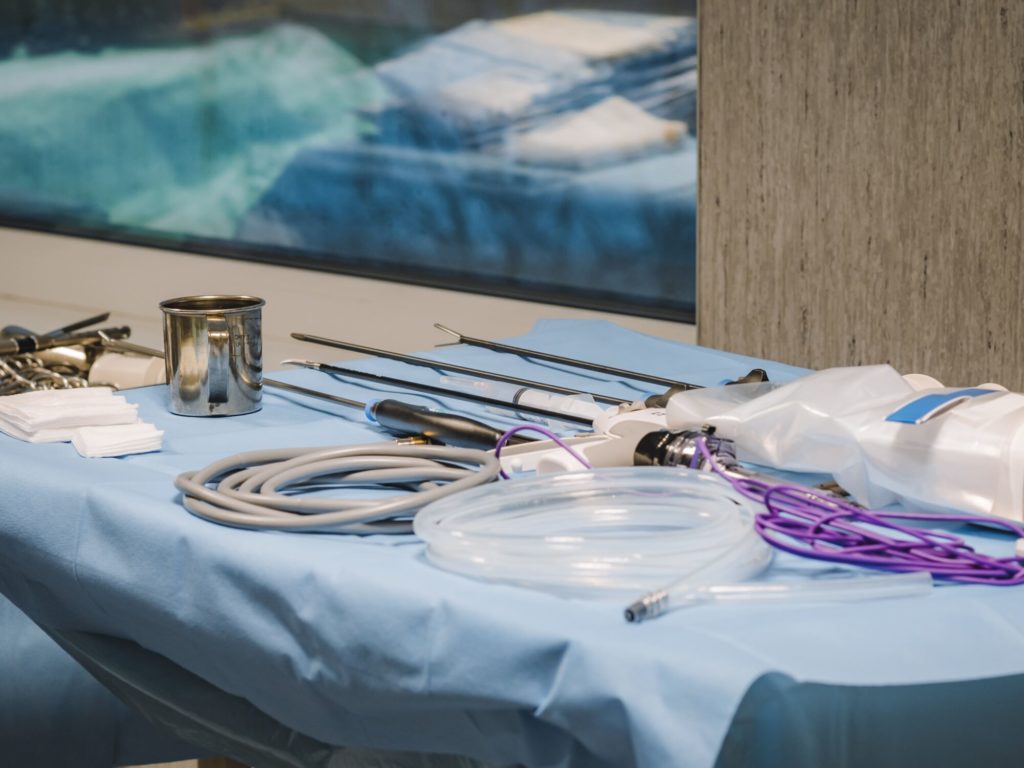 Advantages of aesthetic (bikini line) stomach reduction surgery:
gastric resection, by limiting food intake and significantly affecting the intestinal hormones responsible for hunger, satiety and blood sugar control This results in rapid and significant weight loss – an average of 60 percent of excess weight can be lost in the first two years;
although of reduced capacity, the stomach functions normally – most foods are tolerated, although only in small amounts;
in contrast to a gastric bypass, in the case of gastric resection, an intact gastrointestinal tract is maintained;
there are no visible postoperative incisions in the abdominal area on the 1st day after the operation;
less postoperative pain compared to other gastric reduction surgeries;
faster return to a normal rhythm of life compared to other stomach reduction surgeries.
The patient is discharged 2-3 days after the operation for further healing at the hotel.
If you are interested in this operation, don't hesitate to contact us via email or WhatsApp/Viber for more information. Also, feel free to read more about gastric sleeve and other bariatric operations here.
Photos taken by: Edgaras Ūsas
Written by:
"Gijos Klinikos"