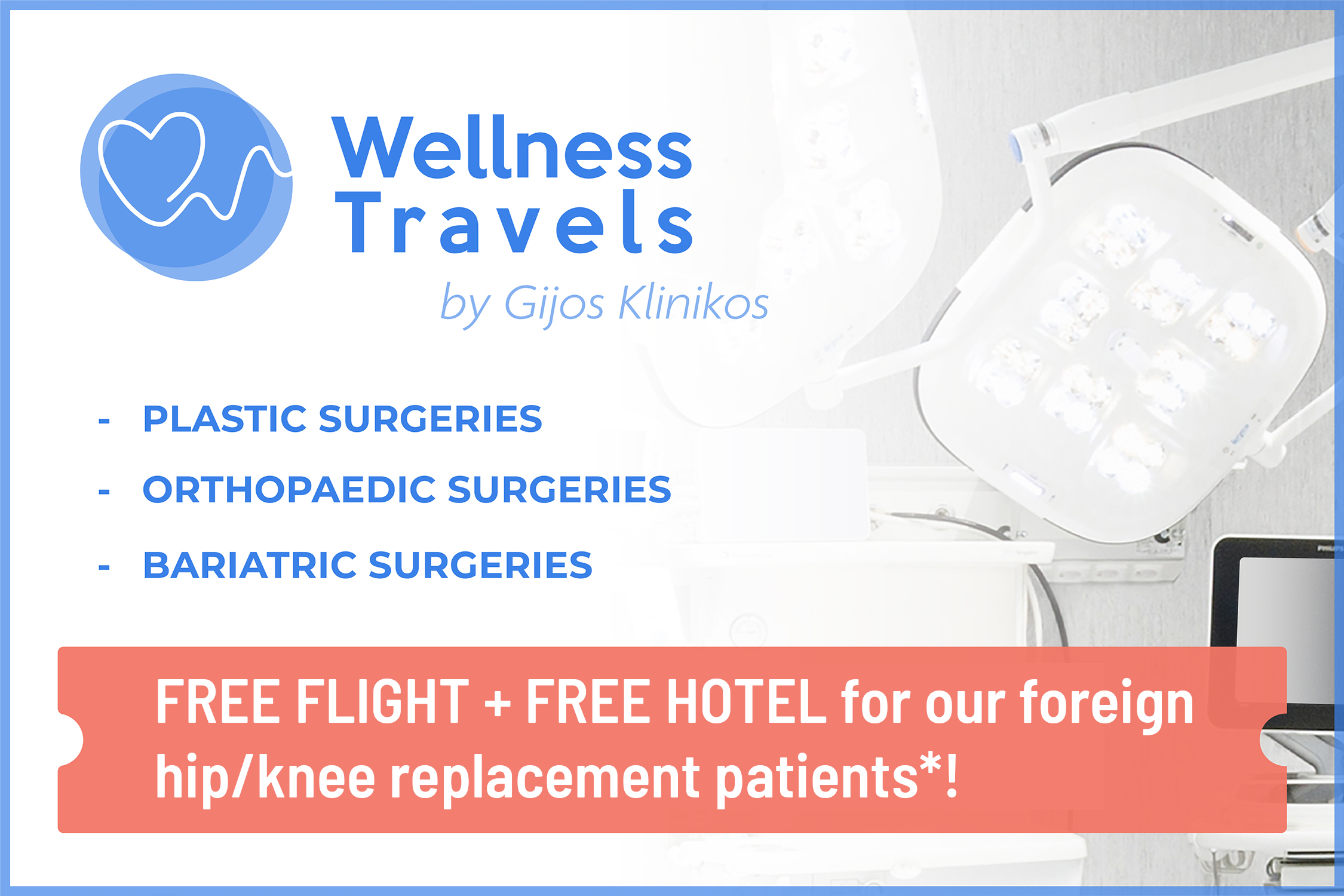 2023 . 03 . 30
Free flight + free hotel for foreign hip/knee replacement patients with a promo code SPRING!
Inspired by our patient Candy's story, this spring we are offering our international patients the possibility to only pay for the hip/knee replacement surgery and rehabilitation – the rest* is up to us!
Why Gijos Klinikos in Lithuania?
Lower costs than in the home country
Better quality and/or customer service (High-level sportsmen, famous actors and singers, models and influencers can confirm this)
Surgery and post-op rehabilitation under one roof! (Individual sessions with a physiotherapist in 2 most modern physio halls)
Lower waiting times for the desired procedure(s)
All-inclusive care in and outside the clinic (we take you from the airport and walk with you till your plane takes off back home).
*An offer is valid for bookings till the 31st of May with a promo code "SPRING". The hip/knee surgery can be physically done later than 31.05. An offer is also valid for flights that do not exceed 150 Euros. The Hotel stay is usually for one night because other nights are spent in a clinic. Free Hotel offer is valid for Moxy or Kaunas hotels. For more info on this offer contact us:
+442081445223
info@medtourism.eu