Lip Augmentation quick facts:
Reference price – €180-2375 / £153–2,023
Overnight stay at the clinic – not required
Minimum required stay in Lithuania – none
Lovely lips are one of the most important facial features: just look into any woman's purse and you'll find a lipstick as a proof of that. Lipstick alone, however, sometimes is not enough to achieve the fullness and youthfulness of the lips. Injection of special tissue fillers or soft lip implants can be used to augment lips or correct their form.
Lip Augmentation – Injections
Lips that are too thin can be enlarged with specially formulated fillers Surgilips®, Juvederm Ultra® or Restylane Lipp®. With the aim of minimizing the feeling of discomfort for the patient, our partner clinic performs this procedure using local anesthesia. The injection causes lip swelling which disappears in 1-3 days. The patient may apply make-up on the next day after the procedure. The effect of the procedure lasts for 9-12 months. Most women are happy with the result of fuller and younger lips.
Lip Augmentation – Implants
Women who wish to have a permanent lip correction are offered special soft lip implants Permalip®, which enhance lips forever. Lip augmentation is performed under local anesthesia and the procedure takes less than an hour. Shortly after the procedure patients can leave the clinic and go back to the hotel or home.
The implant is inserted through minor sections made in the inner part of the lip. After this surgery lip swelling can persist for several weeks. The major advantage of this surgery is that after a single minor surgery you will enjoy the changed form of your lips for a long time.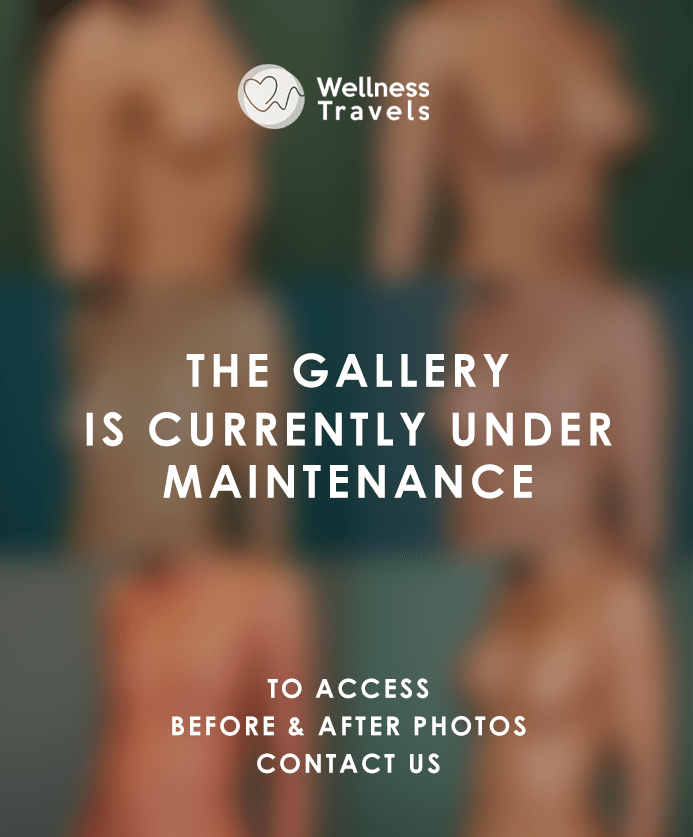 Pricing
The costs in the table are all-inclusive, yet approximate and might be slightly lower or higher. To indicate an exact price the patient needs to undergo a free and non-binding consultation with the doctor (sending photos is sometimes sufficient). When several surgical operations are carried out together, discounts are applied.
Prices in £ might vary due to exchange rate fluctuations (against the €).
Lip Augmentation
Price in €
Price in £
All-inclusive prices of Lip Augmentation
With Permalip ® implant (1 lip / lips)
1875 / 2375
1,597 / 2,023
With fat transfer
1375
1,171
With injections (1 lip / lips)
180 / 250 (not all-inclusive)
153 / 213 (not all-inclusive)
This information was prepared by the doctors of our partner plastic surgery clinic. It is forbidden to copy and use the information without the permission of the authors.